Celebrity-Athlete Bromances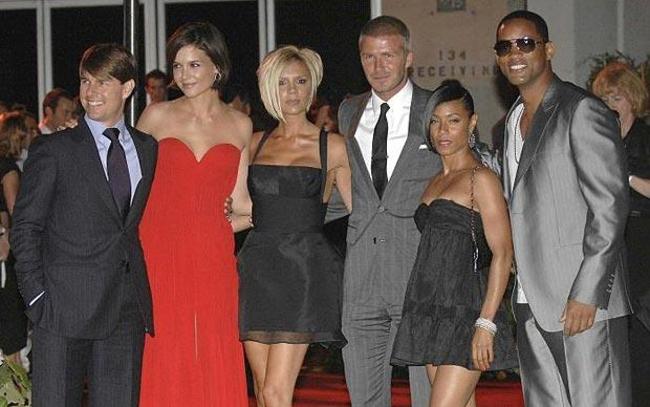 Celebrities, athletes, corporate leaders, and advocates have joined forces to generate awareness for domestic violence and sexual assault, and encourage bystanders to help. Additionally, our good friends at NO MORE are also sharing the results of a new national study, commissioned by the AVON Foundation for Women , that reveals the staggering silence and inaction around domestic violence and sexual assault in the U.S. The new study shows that the overwhelming majority of Americans know victims of domestic violence and sexual assault, but they do not talk about the issues with their children or friends, or take steps to help survivors. The study NO MORE Domestic Violence and Sexual Assault, Survey of Attitudes and Experiences of Teens and Adults shows an urgent need for increased awareness, conversation and education around domestic violence and sexual assault, with an emphasis on what bystanders can do to prevent violence and help victims before it is too late. Among the key findings of the newly released study: 60% of Americans know a victim of domestic violence or sexual assault. Three out of four (73%) parents with children under the age of 18 said that they have not had a conversation about domestic violence or sexual assault with their children. 67% of Americans say they have not talked about domestic violence with their friends; even more, 73% have not discussed sexual assault. Even though 75% of Americans say that they would step in and help a stranger being abused, the reality is most people do not help. For example, among the 70% of women who experienced domestic violence and then told someone about it, more than half (58%) said that no one helped them. But 64% of Americans say if we talk more about domestic violence and sexual assault, it would make it easier to help someone. The Avon Foundation for Women funded this survey to better understand why domestic violence and sexual assault remain so inherently hidden and marginalized in our society, said Carol Kurzig, President of the Avon Foundation for Women. The data shows us that conversations about these issues simply are not happening. That silence leaves victims trapped by the shame, stigma and fear that these crimes carry. If we can encourage more people to start talking, we can end that cycle and bring these issues to light in a new way. The full report can be viewed at nomore.org/nomorestudy . The new, celebrity-driven NO MORE PSA directly addresses the silence and inaction of Americans on these critical issues.
Yes, this is Top Chef: The Cruise. I decline Roses offer, but shes not having it. No! Go! Thats what youre here for! I demur again. She insists again. Look, no one back home will believe you if you dont have a picture! Fearing that her pushing might get physical, I tell her that Im on this cruise as a journalist, that Ive met Blais a few times and that Im more interested in hearing why shes here than in acting on any fanboy tendencies of my own. Finally, she relents. But Roses vehemence makes it clear how intensely she feels about Blais and the show. And its reactions like hers that explain why Top Chef: The Cruise drew a sold-out crowd for its voyage from Miami to Cozumel and back in the spring. Rose and her fellow fans jumped at the chance to get up close and personal with some of their favorite reality-show stars or at least as up close and personal as you can get when 2,000 people are trying to do the same thing. It makes a lot of sense: Cruise ships are fishbowls anyway, floating hotels that devotees love and critics hate for some of the same reasons.
On Celebrity's 'Top Chef' cruise, food and fun are on the menu
Ladies' Division: Serena Williams & Kim Kardashian Source: Instagram Yes, I knowI was shocked, too, that Kim Kardashian has friends. Especially friends who command as much respect as Serena Williams. Hollywood's most embarrassing resident and the biggest female star in the tennis world had a girls' night out in January. Despite the fact that Serena probably should have been embarrassed, she instead provided evidence of her friendship with Kardashian by posting pictures on Instagram . Apparently, though, this friendship is serving Williams well: She kicked off her year with dinner with Kim, and ever since, she's been virtually unstoppable on the court. Maybe this friendship really isn't so bad. Ladies' Division: Serena Williams & Kelly Rowland Source: ConcreteLoop.com …Or maybe Serena Williams just enjoys having famous friends. You can never have too many celebs in the stands pulling for you when you're fighting for yet another grand slam title. And plus, Kelly Rowland is a far cooler friend to have than Kim Kardashian. The former Destiny's Child member recently scored a gig as a judge on The X-Factor, and additionally, anyone who has performed at a Super Bowl halftime show is good enough for Serena. Serena's friendship with the pop star is well-documented: There are photos of Kelly helping Serena hobble along on crutches. There are videos of Serena gushing about her love for her BFF. Kelly even narrated a recent ESPN package about Serena. How cute.