Movies: Hugh Jackman and Jake Gyllenhaal Anchor Tense 'Prisoners'
Celebrity Photos: September 2013 Katie Holmes posed backstage at the Michael Kors fashion show during Mercedes-Benz Fashion Week Spring 2014 at The Theatre at Lincoln Center on Sept. 11. Celebrity Photos: September 2013 A reportedly pregnant Gwen Stefani dropped off her son Zuma at school in Los Angeles, Calif., on Sept. 11. Celebrity Photos: September 2013 Julianne Moore made an appearance on NBC's "Today" show in Rockefeller Center on Sept. 10, 2013 in New York City. Celebrity Photos: September 2013 Kristin Cavallari showed support for her husband, Jay Cutler, with her Chicago Bears-inspired nails at the Colgate Optic White Beauty Bar at NYC's Salon Ziba on Sept. 10. Celebrity Photos: September 2013 Rihanna attended a photocall to launch Rihanna for River Island SS14 collection in London on Sept. 10. Celebrity Photos: September 2013 Jessica Alba did some shopping with a friend in New York City on Sept. 10. Celebrity Photos: September 2013 Claire Danes, Damian Lewis, Morena Baccarin and Mandy Patinkin attended a special screening of "Homeland" at the Corcoran Gallery of Art in Washington D.C.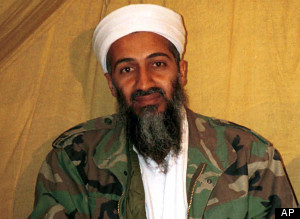 On Monday, Honda Motors announced that the hillltop two-screener on Highway 19 in rural Washington County, Mo., is one of nine drive-ins that will get a free digital projector. That's blessed news for a low-profit, family-run operation that has carried on the legacy of the late owner, Terry Mercille. Tonight (Monday), the theater six miles north of Potosi will celebrate with two free double features. The movies are the animated "Planes" and "Turbo" on Screen One, and the apocalyptic comedy "This is the End" and the horror movie "You're Next" on Screen Two. The movies start at sunset, of course. A party and classic-car rally is planned for Oct. 5. By next year, the Hollywood studios will stop sending canisters of film to theaters, so without expensive digital projectors to show movies on hard drives, many independent exhibitors will go out of business. The digital transition has been especially hard on North America's 400 drive-ins. Projecting an image onto a large drive-in screen requires a high-powered machine that could cost $80,000–a big investment for a seasonal business. This summer, Honda sponsored Project Drive-In as a promotional tie-in with the upcoming movie "Cloudy with a Chance of Meatballs 2." It awarded digital projectors to the top five drive-ins in a national poll. Although the humble Starlite did not make the cut in the initial voting, Honda extended the offer to four more facilities, and today the Starlite got the joyous news. The other recipients include first-round winners in Saco, Maine.; Honor, Mich.; Graham, Tex.; McHenry, Ill. and Newburg, Ore.; and second-round winners in Elizabethtown, Tenn., Monetta, S.C. and Ocala, Fla.
(But enough about my boyfriend.) These Zodiac comparisons are merely cosmetic. The film it most calls to mind deep in the marrow is actually Clint Eastwood's Mystic River (2003), both for the starry miserable cast (beloved faces in pain everywhere you look!) and the moral rot of "is that my daughter in theeeerrrrrre?" parental grief and intimations of long ago child abuse. Prisoners also shares with Mystic River a barely noticeable thin sheen of flop sweat, as if every moment could tip over into the risibly pretentious, weighed down by the self-regard of High Art treatment of Low Brow genres. This filmmaking team isn't kidding around: Villeneuve and his editors are giving us everything they've got with the pacing (despite a lengthy running time); famed cinematographer Roger Deakins (True Grit, Skyfall) is making sure every wet windshield and flashlight makes the visuals sing; and the actors all attack the material full throttle, though some chew scenery with more realistic delicacy than others. My favorites among the cast were Viola Davis (who is, no joke, always perfect. Why can't Hollywood give her leading roles after her sensational work inThe Help?), Hugh Jackman (too fine and appealing an actor to make this angry dangerous man tip over into the insufferably hateful), David Dastmalchian (who some will remember as one of the Joker's henchmen in The Dark Knight) who is both unnerving and weirdly sympathetic as a suspect Loki pursues, and Jake Gyllenhaal himself, who works so hard at making this earnest detective three dimensional (with virtually no help from the screenplay since the detective's persona is the least of its concerns). I'd gladly follow Loki into a whole film franchise of his own. Prisoners drives so forcefully into its various climaxes of conscience or bodily harm in the final hour that it continually risks running head first into a calamity of silliness (the plot is, how shall we say,… baroque) including, quite literally, in a terrible 'there's not much time!' driving sequence to an Emergency Room. We know how that scene is going to turn out (despite plentiful well crafted surprises elsewhere) which makes it embarassingly gratuitous. Yet to the great credit ofPrisonersand its strong cast, most of the time you're too tense to think about jumping ship. Or even why you're in the car or where you're going. Most of the time you're content to ride shotgun as it careens through rain-soaked streets or chases its protagonists on foot into their murky labyrinthine moral quandaries or the dimly lit recesses of their souls suburban homes. Prisoners loves to fade to black at crucial moments when you're expecting a release of the tension. That's a fitting flourish for a movie that races so stubbornly and heedlessly towards all of its darkest impulses. Nathaniel Rogers would live in the movie theater but for the poor internet reception.
10 underappreciated movies on Netflix
Director Richard Donners simple, entertaining style has worked since the days of The Omen, Superman, The Goonies, and Lethal Weapon, and it works again here. The cast, including Paul Walker and Gerard Butler, isnt exactly memorable, but Donner allows them moments to breathe among the fantasy, focusing more on characters and excitement than on effects. Comedian Billy Connolly and cutie-pie Frances OConnor also star. The Italian Job (coming 10/1) Released early in the summer of 2003, The Italian Job (2003)a remake of a 1969 UK filmwas a solid hit, even though it eventually made less money than the years more bloated, less intelligent hits. Directed by F. Gary Gray, its an old-fashioned heist-revenge movie, wherein something is stolen from the good guys in the first half of the movie, and the good guys spend the second half trying to steal it back. Gray spends a delicious amount of time on the planning stage, giving us just enough details to make the actual robbery all the more exciting. The crew consists of Mark Wahlberg, Charlize Theron, Seth Green, Jason Statham, and Mos Def. Edward Norton is the double-crosser, and Donald Sutherland is the old veteran. Return to Me (coming 10/1) With all the horrible romantic comedies in the world, its a shame that this good one, Return to Me (2000), isnt better remembered. Written and directed by actress/comedienne Bonnie Hunt, the movie takes a very shaky premise and turns it into something genuinely sweet and lovable.