Sprawling across 376 hectares (900 acres) on the outskirts of the eastern port city famous for its "Tsingtao" beer, the "Movie Metropolis" will have 20 studios including what is billed as the world's largest. It should produce "at least a hundred films a year", according to the Wanda Group, which says it has reached preliminary agreements to ensure that 30 foreign films will be shot there each year. Local film stars such as Zhang Ziyi, Jet Li and Xu Zheng, who have themselves become international brands in their own right, were joined on the red carpet by some of the stars of Hollywood — the institution Wang is looking at rivalling. Kidman, dressed in black trousers and a cream jacket, was joined by fellow A-listers Catherine Zeta-Jones, Ewan McGregor and Christoph Waltz. Cheryl Isaacs, president of the Academy of Motion Picture Arts and Sciences (AMPAS) which organises the annual Oscars, also attended the gala, saying she was "very enthusiastic" that the complex could turn Qingdao into "an international centre of cinema". Hawk Koch, the former president of AMPAS, told AFP the new development should increase cooperation between Chinese and international film industries. "I don't think it's a competition (with the Oscars), there is always room for great talents," he said. "I think Qingdao festival is a place where there will be more and more interaction" between actors and directors from the two sides of the Pacific, he added. With 1.3 billion increasingly affluent people, China is also a major market for American film makers. Last month Beijing and Hollywood resolved a row over tens of millions of dollars in owed local box office revenues. State-owned China Film Group stopped payment at the beginning of the year, when American studios took issue with a two percent value-added tax that the world's most populous nation was levying on US films.
"House of Cards" is one of many British imports that have inspired American television in recent years. And Spacey called its unique release the entire series was posted on Netflix at once and nine Emmy nominations a "landmark moment." The British original aired over three seasons during the 1990s. "I think it's a sign that things are shifting and moving into lots of different platforms and different ways for audiences to discover what they want to watch and how they want to watch it," Spacey said. "They want to be in control so you better give them control or they'll go somewhere else." Kerry Washington, Jon Voight, Alfre Woodard and stars of the hit British period drama "Downton Abbey" were at the BAFTA event too the day before Sunday's Emmy awards in Los Angeles. They ate finger foods and wore sunglasses at a posh Los Angeles hotel, shielding themselves from the California sun under large white umbrellas. Each seemed to have their favorite British television show. Allison Holker of "So You Think You Can Dance" said she loves the original British version of "The Office." So does "Breaking Bad" star Dean Norris, who called it one of his "favorite shows of all time." Norris said he's also hoping to find the time to watch "Dr. Who." Actor Reid Scott of "Veep" said he really loves BBC's "Sherlock Holmes." Scott even had his own theories about why Americans are embracing, and even copying, British humor. "I think American comedy has really taken a page from British comedy in that we demand intelligent comedy now," Scott said. "It's not so slapsticky. It's not so bawdy anymore." That begs the question: What will be the next British television invasion to find fans in America?
British Influence Honored By Hollywood Before The Emmys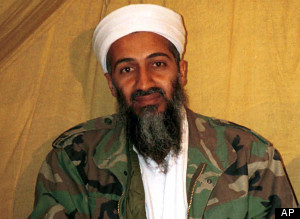 HSBC PMI confirms China recovery: Expert Frederic Neumann, MD & Co-Head of Asian Economics Research at HSBC says fine-tuning measures rolled out this past month by China's government is gaining traction. Famed for its gentle coastal climate and located between Beijing and Shanghai, Qingdao has some of the costliest real estate in China. But as it is everywhere in China, all land is owned by the government, and the support of local officials is needed to obtain land at low cost and get permission to build on it. In a city where even the smallest plots have set off bidding wars, Mr. Wang's vision seems to have captured the hearts of local leaders. Mr. Wang said that the project would cover 929 acres in a new development on the city's outskirts. The plan calls for constructing 58 million square feet of buildings on the site, the equivalent of 21 and a half Empire State Buildings. Qingdao's top Communist Party and municipal government officials attended Mr. Wang's ceremony but did not release financial details for the land. Until a few years ago, the best way to obtain a large plot of urban land cheaply was to agree to build an auto assembly plant.